Web design Chelmsford. Professional Web Designer
Do you need a professional website designer for your small business in Chelmsford?
We provide professional website design and graphic design services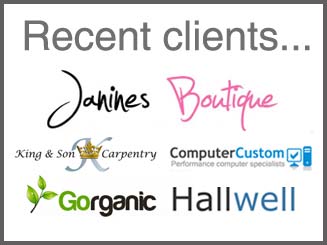 Consider this - a website can attract thousands of visits from potential customers. Imagine how a professional website will reflect your brand.
Our website designer will design a website that will reflect your brand and paint a positive picture of your business. Our web designer uses the latest design techniques to ensure your website has a modern feel.
Tap into a lucrative online market. Do not delay because every day you lose prospect clients because they search for a website and discovered your competition. Act now, get a great website in Chelmsford. Get in contact with us today for a quote.
Is a web designer affordable? Is website development cost effective?
We create websites to suit any budget. We excel at creating beautiful, engaging websites. Our affordable web packages are suited to small businesses and large businesses alike.
Act now, get a great website design by an expert web designer.
Touch base with us today for a free quote.
You discovered us when you searched for something like: website designer Chelmsford, professional web designer Chelmsford, website design Chelmsford etc.
Effective website design for small businesses
A professional website design is a powerful business tool. Businesses with a good website design will do better than their competition that have no website. Act now, get a great website design by an expert web designer.
Touch base with us today for a free quote.
Our clients - businesses in Chelmsford - Web design created by us in Chelmsford:
Type: eCommerce (online shop)

Website: www.asteroidweb.co.uk/portfolio

SEO Web designer Chelmsford,HTML, CSS, PHP, website design Chelmsford

Description: Janine's Boutique is an exciting boutique based in Gosfield near Chelmsford.

We created their online shop and included Facebook integration. Bespoke custom Chelmsford website design, photography, and friendly support every step of the way. Web designer Chelmsford

www.asteroidweb.co.uk/portfolio

Type: Content managment system / seo

Website: www.kingandsoncarpentry.co.uk

Website design Chelmsford, HTML, CSS, professional web design Chelmsford.

Description: King and son are a family run business in Chelmsford with an up to date understanding of new green carpentry products, materials and methods required to achieve environmentally friendly carpentry standards in the Chelmsford area.Web design Chelmsford

We developed their business website.

Type: eCommerce (online shop)

Description:Online shop in Chelmsford website design Chelmsford - Tm-developments a company based in Hedingham near Chelmsford are leading suppliers of parts for Japanese cars.

Customer testimonial:

We have always been more than pleased with all work carried out. You are always on hand for any problems which are always dealt with quickly and efficiently. I would recommend his services to anyone

-Dave Burwash, Manager of TM-Developments
Website design in Chelmsford
Tags: We provide web development services to small businesses in Chelmsford: Web designer Chelmsford providing Web design Chelmsford Asteroid Website designer, Chelmsford web designer. Search engine optimization in Chelmsford website designer Chelmsford. Web designer Chelmsford.